I'm so glad you're here!😊
You're about to find out what YOU need most to become a more successful learner!
Did I tell you that after teaching in three different countries I saw that the same problems for students reappear year after year? 
This is why I started collecting ideas on how to help them become more successful!
In the end, I grouped those topics in 3 major categories. Those Top 3 challenges for students apply to everyone, no matter how old they are!
No matter if you are in high school, college, university, employed in a business or starting a business on your own, I know you'll be able to see your own major challenges somewhere in these Top 3!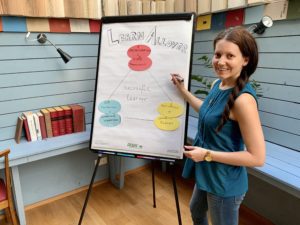 Wonder what it is that you need to be more successful? 
Take the first step to becoming a more successful learner by taking the quiz below. 
Check out my course collection to see which course suits your needs best! I'm sure at least one of them will be exactly right for you!  
I'm excited for you to get the success you deserve! 
– Alexandra
P.S.: Here's the quiz!
P.P.S.: Check out my 10 Top Tips to become more productive!